Featured Articles
By Aaron Suduiko on October 24, 2017
From the game's alternate ending, to the evolution of characters in Slack channels, we cover everything Shovel Knight in this exclusive.
Recent Articles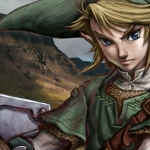 By Jaron R. M. Johnson on November 14, 2017
Link fights the bad guy. Link saves the day. But what happens when the player no longer feels connected to this story?