In how many different ways can we play a video game? For as long as video games have been around, people have found other ways to play through the games they love: competitive play, speedrunning, challenge runs, game modifications, and many more. These modes of metagaming teach us that video games are a unique medium in that we can choose the way in which we experience them.
So, how do these alternative gaming methods change our relationship with a game, the way we think about the story, or how we psychologically engage with a gaming experience? In a series of articles dubbed "More Than Just a Game," I have tackled these questions by examining the psychology of metagames like speedrunning or competitive gameplay.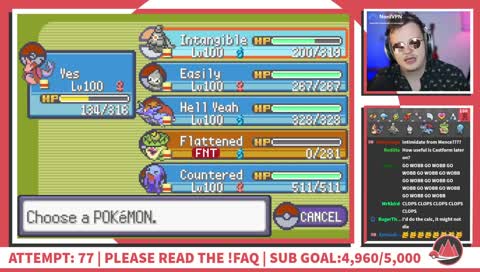 With a Terrible Fate is pleased to announce a special edition of this series: an interview with professional Pokémon Nuzlocker, Jan, a.k.a. "PokémonChallenges"! Nuzlocke-ing is a challenge run through a Pokémon game that involves various rules including permanent pokémon deaths, level caps for pokémon, or restrictions on item usage. In this interview, we will apply our framework for this analysis series to the metagame of Nuzlocke-ing.
This interview will be streamed live on the PokémonChallenges Twitch channel, with an analytical article based on the interview to follow in the coming weeks. You can find the stream Monday, October 25th, at 11am ET. We look forward to seeing you there!